Licensed * Bonded * Insured * Better Business Bureau
All Quality Equipment offers a full range of services regarding material handling equipment. We are your one stop shop! We Service, Repair, Rent, Sell, and offer over a million parts for all your material handling needs.
With our focus aimed to provide the best customer service, we assure that you are in good hands. Our trained technicians provide a customer first attitude with the capability of making repairs on a wide range of equipment. That is why we've earned a reputation as a trusted partner on the treasure coast helping you with all your material handling needs.
We understand the importance of quick turn around on repairs, so to limit equipment downtime we come equipped on the road and are setup for any large repairs at our shop. We are always one call, visit, or email away so please do not hesitate to reach out to us for any assistance you may need. We are happy to help and look forward to working with you in the future!
The Beginning
Robert Pezzino founded All Quality Equipment in 1999 when he opened the doors to servicing the Treasure Coast. His concentration was to bring fair and honest service to the material handling industry. Mr. Pezzino was a strong believer in the "golden rule" treating others the way you would want to be treated. Mr. Pezzino loved being able to help customers any way he could. Upon the unfortunate passing, Mr Pezzino was laid to rest in June of 2018. His values and principals are carried on today as All Quality Equipment is continued on by the next generation of the family.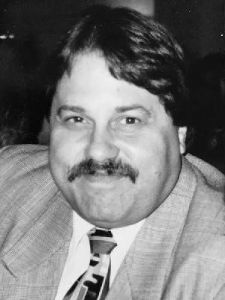 April 11, 1954 – June 6, 2018